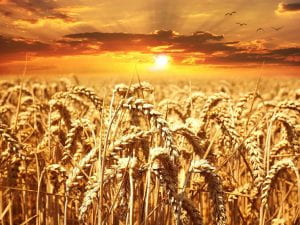 By 1806 the first farms were under cultivation in Gloucester as Sorell district was then known. Early land grants were given in 1812 to the following:
Robert Alloms or Allomes
Charles Anthony
William Baxter
Jacob Billett or Bellette
John or James Birchall
Richard Buckingham
James Davies
Frederick Dawes
J. Duncombe
William Fenner
Arnold Fisk
Mary Fogarty
Silas Gatehouse
James Grimes
William Hambly
James Hannaway
Jane Hobbs
William Hopley
Jane Horton (Gill),
A.W.H.Humphrey
John Ingle
Charles Jeffries
Thomas Kent
John Knox
Alexander Laing
I. Larsome
John Liddle
David Lord
Edward Lord
R. W. Loane
William McDowall
John Miles
George Morrisby
Robert Nash
Thomas Pennington
J. Prestage
Bartholomew Reardon
Walter Redpath
Mary Richardson
Thomas Riley
S. Sederick
James Turnbull
John Wade
M. Wicks
Charles Willis
J. Wilson
William Wilson
W. Wood
Thomas Richardson
Thomas Solly?
Sorell was a big farming community.  They transported crops and vegetables to neighbouring parishes to sell at markets. There were two wind mills called Nash windmill and Downwards windmill. Farming was an important part of Sorell history and the main thing that Sorell farmed was wheat and most of the wheat was transported to Sydney.
In 1815, so much wheat was being produced that a flour mill was built by Robert Nash.
John Birchall of Marsh Farm, began in 1816 a wheat delivery service from Pittwater to Kangaroo Point on his new schooner 'Young William' at a rate of 1/6 a bushell.
In south, sheep dominated the Bream Creek area around the coastal flats with dairying the preferred industry on the rich basalt soils of the Ragged tier and at Nugent. Dairy properties were generally small family's properties with produce being sold to the Bream Creek butter factory from 1899. Pigs were also raised at Bream Creek and sold at the Sorell sale yards.