Pembroke Oval was first made in 1883/1884 by the Sorell Sports Committee. This was previously the Sorell Racecourse Ground. The change rooms were built at the same time and they opened in 1884. The reason Pembroke Oval was built because they were looking for a place to play junior football and cricket.
Allan Lovell and Peter Connell were the leaders of the group that built the oval. After 10 years the Sorell Council took over the ownership of the oval off the Sorell Sports Committee.
The way they mowed the oval back then was they used a car towing a gang mower. They watered the ground by using heavy hoses and sprinklers as well. That was all done by Allan Lovell.
Allan invited Royce Hart who played for Richmond in the AFL to the oval for the opening and Allan still has the football signed by him. Some of the other people who play in the AFL now and play for Sorell are Tom Collier and Sam Iles.
In 1967 the oval was destroyed by bush fires and it had to be rebuilt. Later in 1983 the council encouraged the Sorell Football club to go to Pembroke Oval and they did. Sorell played in the league called the South East Districts Association.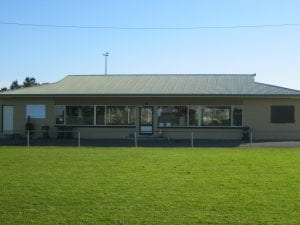 What it looks like now:
The oval now looks great and people still play on it today. The sports that are played there now is football, cricket and little athletics. This year they have also built new cricket nets and they are building a ticket box and another gate to go in and out.